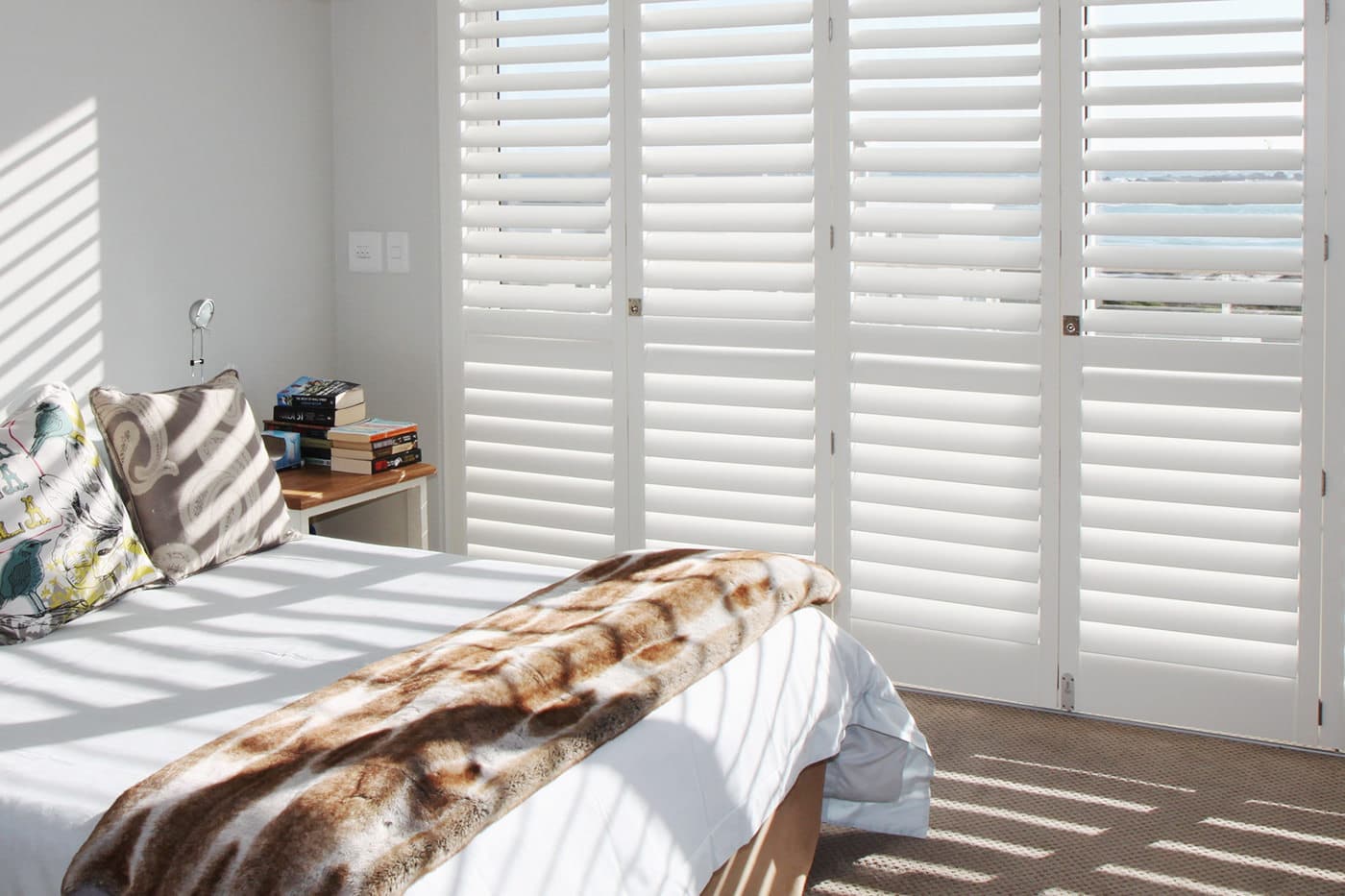 Discover Norman's PerfectTilt™ G4 motorized shutters, offering convenience and reliability. Control your shutters effortlessly with a touch, whether it's a single shutter, a room, or all shutters in your home. Enjoy consistent performance, quiet energy-efficient motors, and the ability to control your shutters at the touch of a button.
Experience seamless control with auto switch features, allowing tilt control from your iPhone/iPad, manual hand tilt, or the premium metal remote control. For large homes, the optional repeater extends signal range, ensuring reliable control. Each shutter includes a solar panel for extended battery life and exceptional energy efficiency, lasting for years on a single charge. Simplify your life with Norman's PerfectTilt™ G4 motorized shutters.
The Art Of Convenience
Experience convenience and consistent performance with Norman's PerfectTilt™ G4 motorized shutters. Control them effortlessly using the intuitive remote or the Norman® app on your iOS device. Enjoy quick response, 8 pre-programmed positions (plus one custom position with remote), and 30 custom positions with the dial.
Take control of a single shutter, a room, or your entire house with the remote control. Automate your shutters with programmed schedules for optimal light and energy efficiency. Simplify your life with Norman's versatile motorized shutters.
Reliable & Safe
Experience the reliable safety and enhanced security of PerfectTilt™ shutters. With its innovative Auto-Brake sensor, louvre rotation automatically stops when an obstruction is detected, ensuring the utmost safety for children and pets. Enjoy the convenience of manual louvre operation without any risk to the motor.
For an extra layer of peace of mind, activate Security mode, which simulates occupancy by automatically opening and closing the louvres throughout the day. Trust in PerfectTilt™ to provide not only a safe and secure shutter solution but also added convenience and peace of mind for your home.
Conveniently Powered
Experience the convenience of rechargeable batteries with PerfectTilt™ shutters. Powered by long-lasting lithium-ion batteries, each moisture-resistant motor component ensures reliable performance. Enjoy up to 1 year of operation on a single charge, conveniently done via a USB port.
The integrated solar panel extends the battery life, making it an ideal solution for hard-to-reach locations and all windows. Trust in PerfectTilt™ for a reliable and convenient motorized shutter solution that keeps your shutters operating smoothly.
Woodlore® shutters are a strong and long-lasting addition to your home. Made with a wood-composite material and MDF core, these shutters offer both style and durability.
Woodlore Plus is a man-made product developed for use in the moisture zones of your home. It consists of a timber core, encased in a synthetic product called ABS. They are ideal for kitchens, bathrooms and laundries.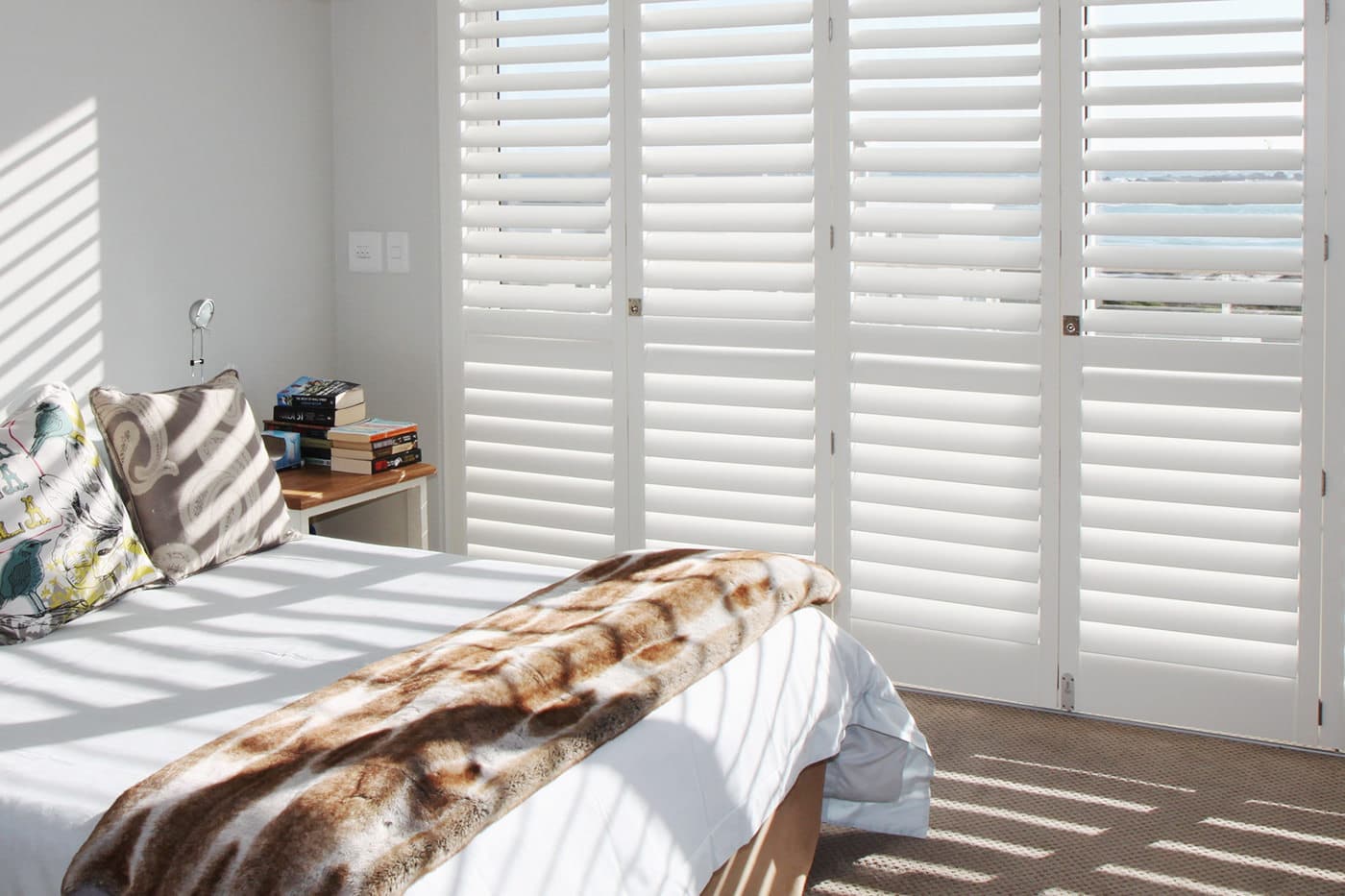 Brightwood uses specialised premium hardwood, making the shutter panels lighter, allowing you to have wider panels as well as unique shapes for those unusual shaped windows you cannot find a solution for.
Sophisticated and unique, take up residence with Normandy Shutters, displaying wood's unique natural beauty and luxury. Normandy is made from solid timber sourced from sustainably managed hardwood forests and plantations.
Made by Luxaflex in Australia, Plantation Shutters made from PolySatin add a touch of simple elegance to any home décor and are indisputably the optimal choice for wet locations such as bathrooms and laundry rooms.
Expand your living areas to the great outdoors with our durable, low maintenance range of external Aluminium Shutters. They are the ideal solution for patios, decks and balconies providing adjustable privacy, light and sun control, as well as protecting your outdoor areas from the elements.
Automate your internal Plantation Shutters with the award-winning motorisation from Norman. Control a single shutter, a room of shutters or every shutter in your house, exactly how you want it. With the PerfectTilt ™ App, you can control your shutters from anywhere with any smart device.
At Complete Blinds, we offer an exquisite selection of premium window coverings to elevate your living and working environments. With our unrivaled expertise in blinds, curtains, shutters, and awnings, we provide the perfect combination of sophistication and functionality. Our dedicated team is committed to delivering impeccable customer service, ensuring a seamless and refined experience from start to finish.
Whether you desire timeless elegance, contemporary allure, or versatile practicality, our curated range of exquisite window treatments will exceed your expectations. Discover the art of transformative design and indulge in the luxury of bespoke window coverings that truly reflect your refined taste and elevate your space to new heights of grandeur. Experience the epitome of excellence with Complete Blinds today.