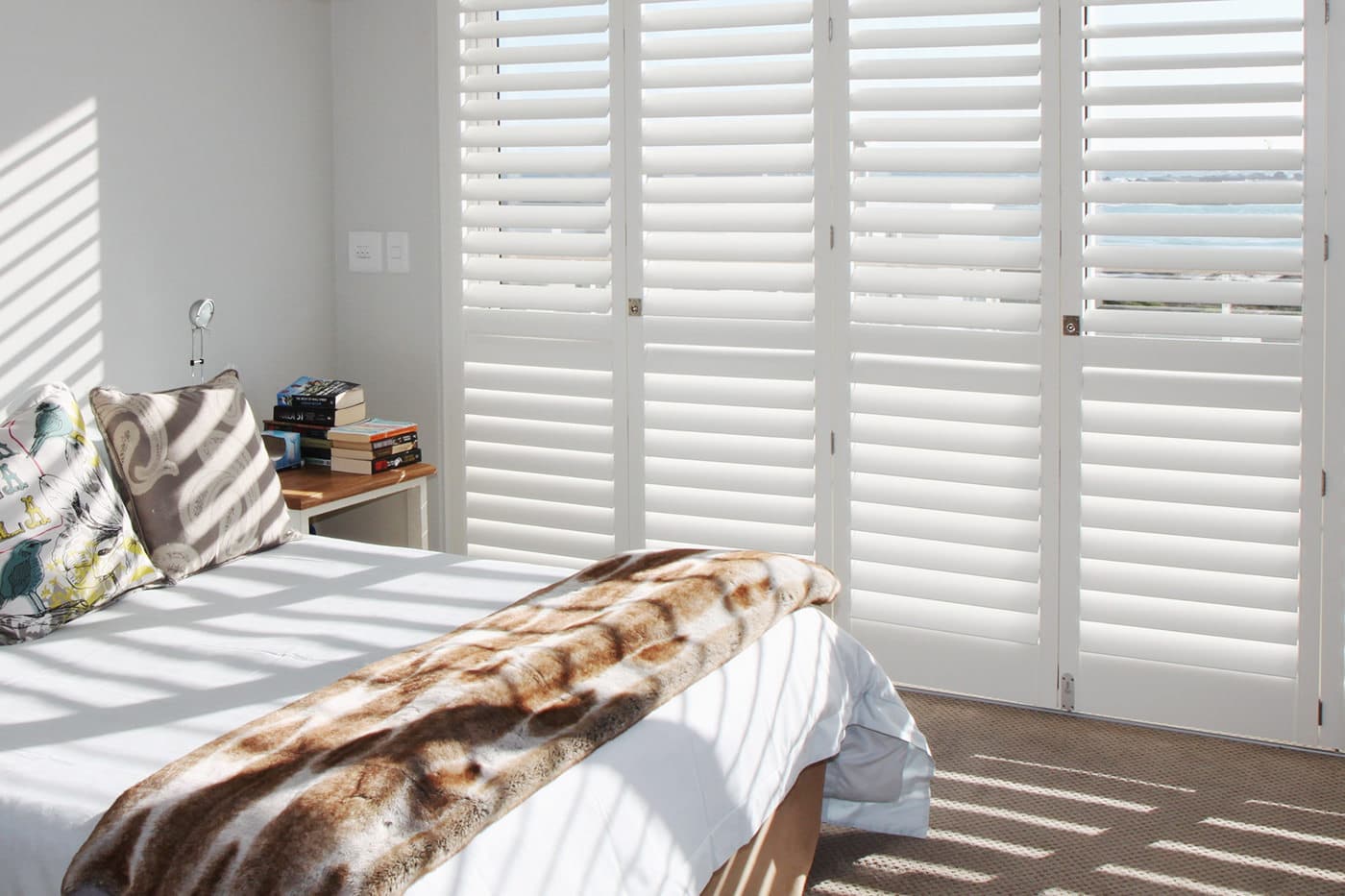 Introducing Brightwood™ Shutters, the perfect blend of affordability and premium quality, exclusively at Complete Blinds. These shutters combine the best features of Norman's Woodlore® and Normandy® lines for exceptional window treatments. With an EcoSmart wood composite frame and 100% hardwood panels, they offer style, versatility, and lighter panels.
The durable mounting frames, made of EcoSmart Wood Composite, are finished with a paintable polymer coating, ensuring strength and seamless integration into any décor. Choose from a range of premium colours. Experience the craftsmanship and affordable luxury of Brightwood™ Shutters, only at Complete Blinds.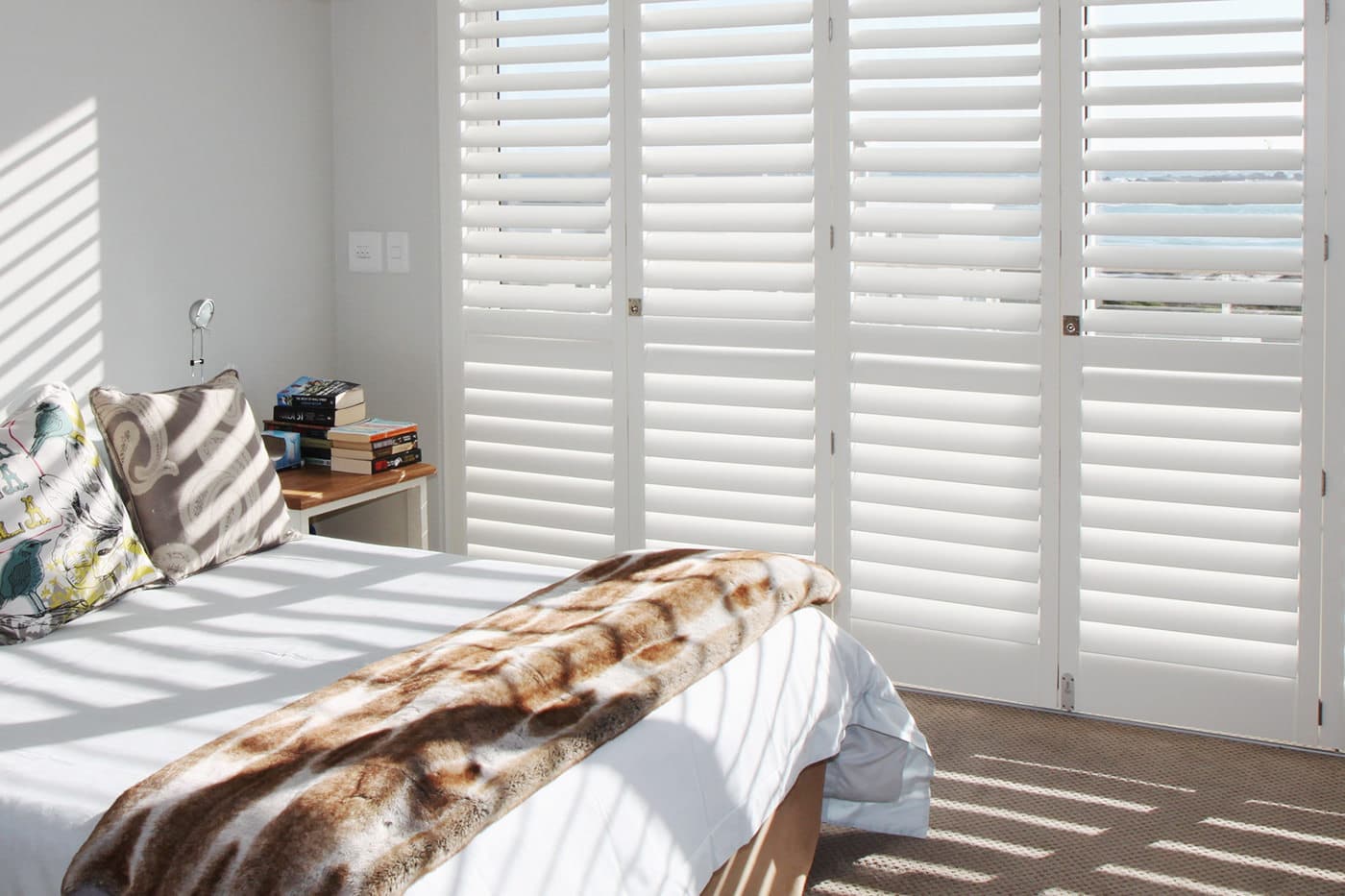 Affordable, Yet Premium
Experience the perfect combination of luxury and affordability with Brightwood™ Shutters, available exclusively at Complete Blinds. These innovative hybrid shutters feature panels and louvres made from real hardwood, offering the luxurious feel and customisability of painted wood shutters.
The frames are crafted from durable EcoSmart Wood Composite, an earth-friendly material that opens up endless possibilities for style and design. Enjoy the beauty and durability of premium hardwood shutters at a more accessible price point with Brightwood™. Trust Complete Blinds for exceptional quality and style in your window treatments.
Flexible To Your Needs
Discover the durability and exceptional craftsmanship of Brightwood™ Shutters, meticulously designed and constructed to withstand any design challenge. From sliding door applications to large window expanses and innovative indoor-outdoor solutions, these shutters are tailored to bring your dream designs to life.
With their modern aesthetics, they effortlessly enhance your décor, provide optimal comfort, and create a sleek, streamlined look for your home. Embrace the brighter possibilities and trust in the lasting quality of Brightwood™ Shutters, expertly crafted to elevate your living spaces for a lifetime of enjoyment.
Built To Last
Durable and precise, Brightwood™ Shutters feature mortise and tenon joints for long-lasting quality. Crafted with precision, the joint creates a snug, secure lock without extra screws or fasteners. Built to withstand decades of stress, these shutters ensure enduring excellence in craftsmanship. See this link to better understand the quality difference of Norman.
An Unobstructed View
Enhance your view with InvisibleTilt™ by Norman. No tilt rod, no extra screws or fasteners. Enjoy precise control, consistent closure, and a wider unobstructed view. Experience modern, streamlined elegance without compromising on durability.
Woodlore® shutters are a strong and long-lasting addition to your home. Made with a wood-composite material and MDF core, these shutters offer both style and durability.
Woodlore Plus is a man-made product developed for use in the moisture zones of your home. It consists of a timber core, encased in a synthetic product called ABS. They are ideal for kitchens, bathrooms and laundries.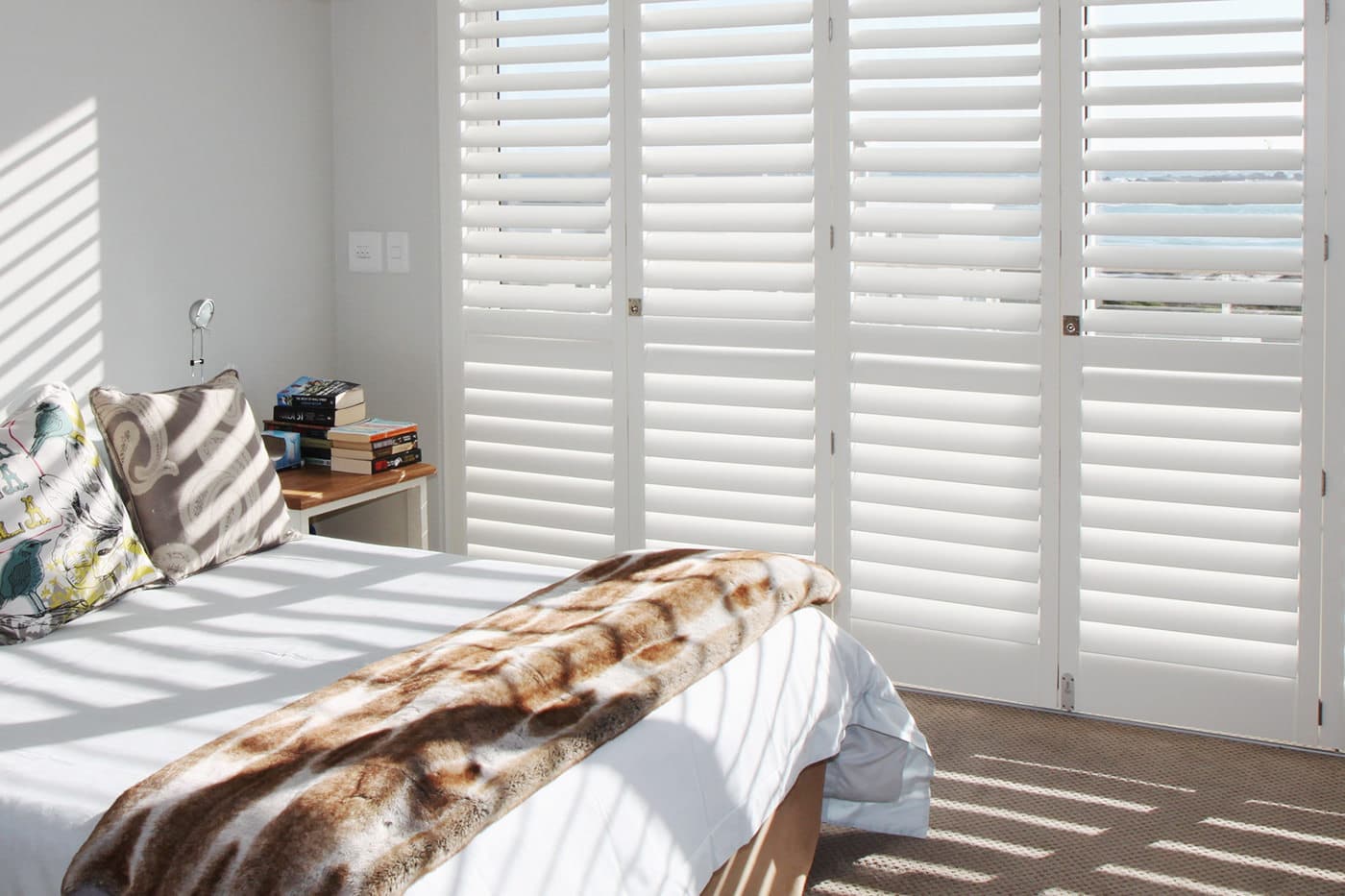 Brightwood uses specialised premium hardwood, making the shutter panels lighter, allowing you to have wider panels as well as unique shapes for those unusual shaped windows you cannot find a solution for.
Sophisticated and unique, take up residence with Normandy Shutters, displaying wood's unique natural beauty and luxury. Normandy is made from solid timber sourced from sustainably managed hardwood forests and plantations.
Made by Luxaflex in Australia, Plantation Shutters made from PolySatin add a touch of simple elegance to any home décor and are indisputably the optimal choice for wet locations such as bathrooms and laundry rooms.
Expand your living areas to the great outdoors with our durable, low maintenance range of external Aluminium Shutters. They are the ideal solution for patios, decks and balconies providing adjustable privacy, light and sun control, as well as protecting your outdoor areas from the elements.
Automate your internal Plantation Shutters with the award-winning motorisation from Norman. Control a single shutter, a room of shutters or every shutter in your house, exactly how you want it. With the PerfectTilt ™ App, you can control your shutters from anywhere with any smart device.
At Complete Blinds, we offer an exquisite selection of premium window coverings to elevate your living and working environments. With our unrivaled expertise in blinds, curtains, shutters, and awnings, we provide the perfect combination of sophistication and functionality. Our dedicated team is committed to delivering impeccable customer service, ensuring a seamless and refined experience from start to finish.
Whether you desire timeless elegance, contemporary allure, or versatile practicality, our curated range of exquisite window treatments will exceed your expectations. Discover the art of transformative design and indulge in the luxury of bespoke window coverings that truly reflect your refined taste and elevate your space to new heights of grandeur. Experience the epitome of excellence with Complete Blinds today.