BEAUTIFUL CURTAINS FOR YOUR HOME
Complete Blinds Sydney offers a wide range of curtains that can transform both the look of your home and the light entering your room. With a variety of sheer, solid, or room-darkening fabrics and an array of lining options, your curtains will either create a subtle or dramatic statement depending on the look and functionality you are wanting to achieve. With varying hardware and control options, our curtains are designed to suit both classic and contemporary styles, as well as convenience and enhanced child safety with both manual and motorised solutions available. Arrange a free one-on-one consultation in your home with one of our expert design consultants, as they share and guide you through the best possible curtains solutions and options in your home.
On Trend
The simplicity of Sheer Curtains creates a modern designer look as well as adding an overall touch of softness and texture to your entire home. One advantage of sheer curtains is their ability to bring the outside in, providing a soft barrier between indoors and outdoors, whilst allowing air to circulate. Sheer curtains filter the natural light into each room, preventing UV damage and providing daytime privacy.
S-Wave Curtains are the most used pleat. They give the impression of a continuous smooth wave providing a sleek yet relaxed look. Curtains can also provide a dramatic look by highlighting architectural features such as height or width.
Motorised For Convenience
Experience the pinnacle of convenience and luxury with Somfy motorized curtains. These cutting-edge window coverings offer a seamless blend of style, functionality, and innovation. With the touch of a button, you can effortlessly control the opening and closing of your curtains, transforming the ambience of your space.
The motorized curtains from Somfy provide a host of benefits that elevate your daily living experience. Enjoy control over natural light and privacy, allowing you to create the perfect atmosphere for any occasion. With programmable settings, you can schedule your curtains to open and close at specific times, saving your energy bill and time.
Layers Of Light
Discover a diverse collection of fabrics at Complete Blinds, offering an array of options for light control tailored to your needs. Sheer curtains, crafted from lightweight woven fabric, delicately diffuse sunlight, brightening living and dining rooms while ensuring privacy. Adding a touch of modern softness, such as linen or linen-look fabrics, they effortlessly complement other window coverings.
For enhanced privacy and room darkening, opt for blockout curtains. Coated or lined with blockout or thermal fabric, they provide superior light-blocking capabilities. Whether you desire subtle or complete light control, trust Complete Blinds Sydney to offer the perfect curtains for your space.
WHY CHOOSE COMPLETE BLINDS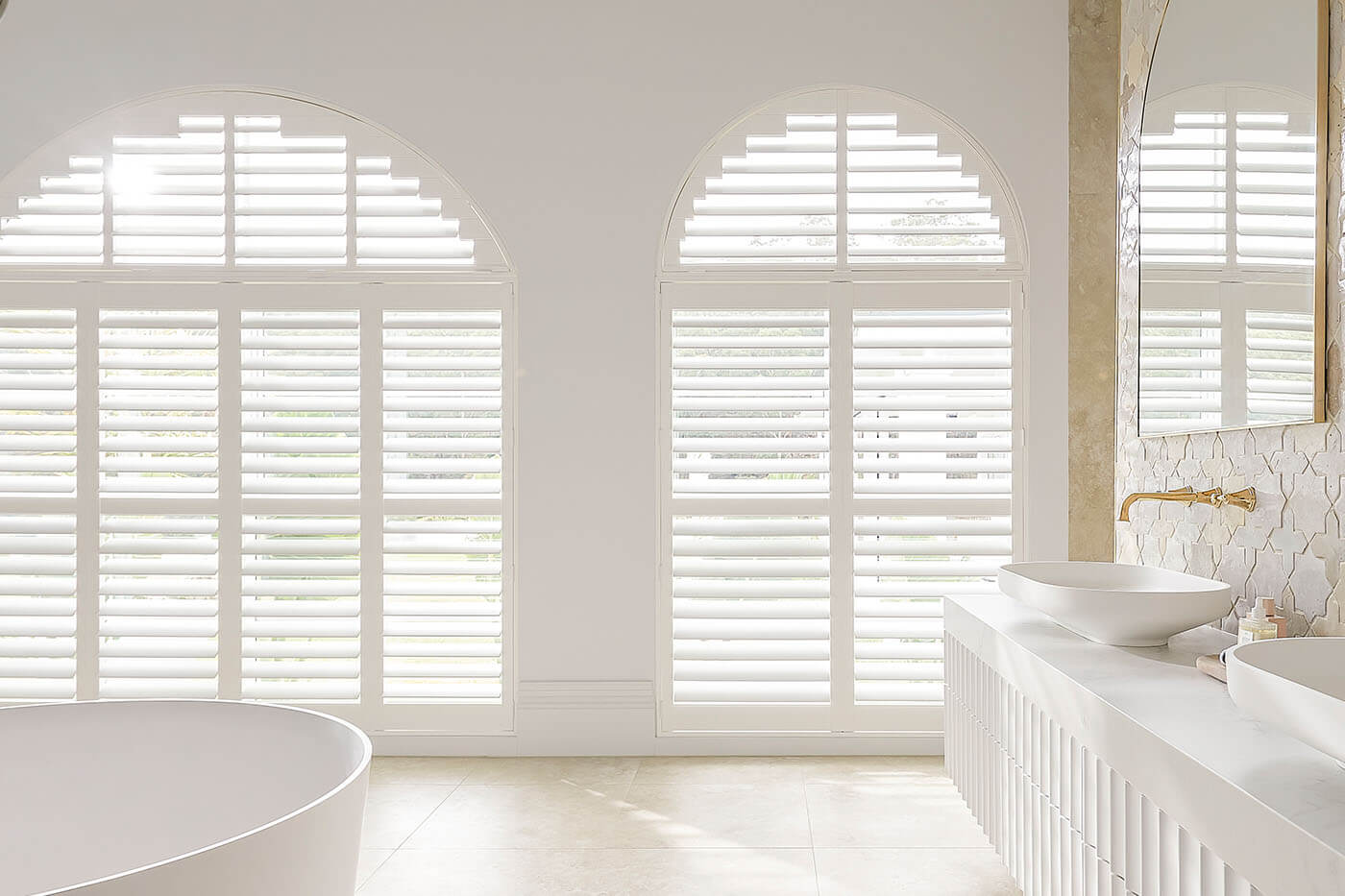 INDUSTRY LEADERSHIP
Complete Blinds was established in 1989. The secret to our success is in delivering quality, specialised blinds, curtains, shutters and awnings on time, and giving our Sydney customers the highest level of craftsmanship and service.
SERVICE
We are committed to the satisfaction of you, our customer. Our service includes personalised, one-on-one consultation in your home, to design the window coverings that best suit you and your lifestyle.
VALUE
The strength of our company means we have maximum buying power, and can pass on affordable prices to you. We watch market trends, and listen closely to customer feedback, to provide the kind of services and value for money that you deserve.
At Complete Blinds, we offer an exquisite selection of premium window coverings to elevate your living and working environments. With our unrivaled expertise in blinds, curtains, shutters, and awnings, we provide the perfect combination of sophistication and functionality. Our dedicated team is committed to delivering impeccable customer service, ensuring a seamless and refined experience from start to finish.
Whether you desire timeless elegance, contemporary allure, or versatile practicality, our curated range of exquisite window treatments will exceed your expectations. Discover the art of transformative design and indulge in the luxury of bespoke window coverings that truly reflect your refined taste and elevate your space to new heights of grandeur. Experience the epitome of excellence with Complete Blinds today.