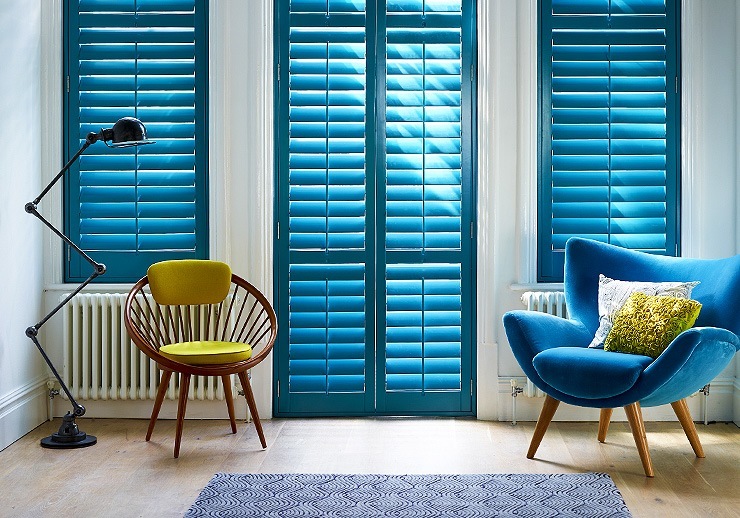 Plantation Shutters Questions
Plantation Shutters Questions
Renovate your home to allow for the use of more energy-efficient and natural lighting. This is an easy way to reduce your electric bill while also helping to save the environment. For others, the installation of shutters may also help in controlling the lightings in their homes.
Unparalleled style with incredible light control–that's the beauty of plantation shutters. Clean lines create an organized appearance in your home, as the gorgeous view of your landscape, offers a dynamic backdrop for your life. Who could ask for anything more? Well, that's just it. And with plantation shutters, that's important. Of course, the leading question is which type of shutters is the best for your home? Since this may be your first time considering these timeless window treatments, we've compiled a list of the most common questions people ask. Read these popular plantations shutters questions and get a jump start on your quest for plantation shutters.
1. Should I choose wood or poly shutters?
Most clients choose wood shutters whenever possible because they provide many advantages over poly: a man-made composite material:
Wood is lighter and stronger than poly, allowing the shutters to be made into larger panels, up to 37 inches wide. This means you can have fewer panels in each window opening, increasing your view of the outdoors.
Before you commit to a new paint colour for the exterior of your home, spend some time driving around and looking at homes that you like the look and colour scheme of. Paint chips are too hard to envision, so seeing it in person can help you make a better decision.
Wood shutters can be painted any colour. We recommend matching your shutters to the trim of your home for a consistent look. Poly shutters are only available in two colours: white and off-white.
Speciality shapes such as arches, sunbursts and ovals are more easily manufactured in wood, and look better because they have less rough edges.
Wood shutters are manufactured with 3-dowel construction, giving them greater strength and preventing separation of the stiles and rails.
2. Can I get plantation shutters without the vertical tilt bar?
Yes, we can make shutters with the "hidden tilt" option. This is when the wooden tilt bar on the front of the panel is omitted. In its place, we install a slim metal tilt bar on the back of the panel all the way to one side. It is virtually invisible, allowing more open space and visibility.
3. Can I put plantation shutters on my sliding glass doors?
Plantation shutters are a very functional, very dramatic addition to sliding glass doors. If you have shutters throughout your house, they give a consistent look and feel. Plantation shutter panels are installed on a track in the top of the slider opening, allowing the panels to glide open and closed. Options include a bottom track, which gives added stability, and "open louver" bypass, which allows you to slide the panels open and closed even when the louvers are in the open position.
4. How much do shutters cost?
Plantation shutters are priced by the square foot, and options like hidden tilt, speciality shapes and stain finishes are available for an additional charge
5. What material should I use in my bathrooms and garage?
Although wood is our most popular choice for shutters, poly shutters are ideal for areas prone to moisture and humidity like bathrooms and garages. Windows that will come in direct contact with water such as in a shower are perfect areas for PVC shutters.
So there you have it: your crash course on plantation shutters. If you are considering shutters for your home, feel free to call us or stop by our showroom at any time. We will be happy to answer your plantations shutters questions and help you with your project.