Interior Shutters – Providing Privacy And Style To Your Modern Home
Interior shutters are an extremely beautiful option when you're considering window coverings.  They are an excellent way to manage how much light is coming into your home, insulating a room from heat and noise, controlling air flow and creating privacy.  Shutters can be ordered to fit any window type or size, and compliment any design style you choose.
Keeping Your Personal Life Personal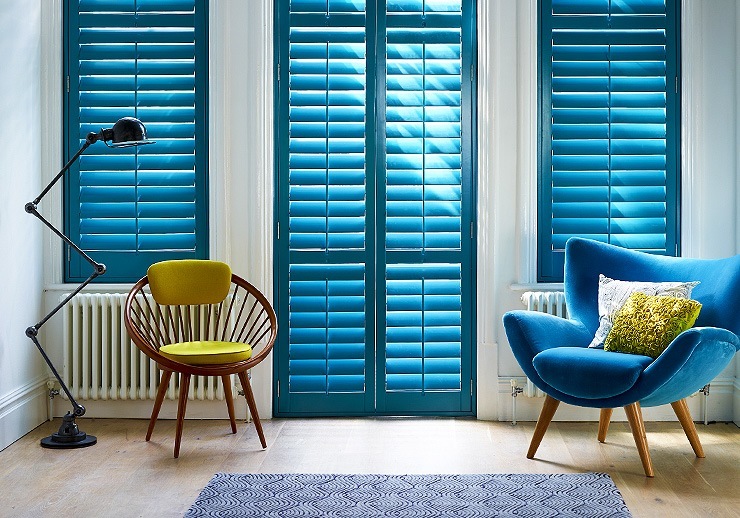 As living spaces get smaller and cities become more populated, it's becoming more difficult to maintain a desired level of privacy.  When it starts to get dark, the inside of your home becomes more visible if your windows aren't covered.  The lack of privacy in some homes and apartments can feel quite uncomfortable in many situations.
Shutters are able to provide a unique level of control that other window coverings cannot.  By incorporating a diving rail into their design, you can stop people looking in through the lower half of the window by tilting the lower louvers closed while still allowing light in through the top half of the window by opening the upper louvers.
As well as giving you increased privacy, they also keep out unwanted sounds from outside your house.  This is because they are a solid, insulated structure as opposed to curtain and blinds which are just made from fabric.  This is an especially desirable characteristic if you live near a busy road or have noisy neighbors.
While shutters do give exceptional light closure, they can allow a slight light seep through the closed louvers and around the edge of the frame.  You can get light blocks fitted if you desire to solve this problem.  If complete darkness is required, a blind can be fitted behind the shutters for added light reduction. Click here to view our range of Blinds.
Style Is Not A Display of Wealth, But An Expression Of Imagination.
Interior shutters are completely customizable to any room in any design, so you are free to experiment with style, slat size, material and colour, so your shutters perfectly suit the room they are being installed in.  They have an elegant look which works in bedrooms and dining rooms, but these versatile window coverings are also suited to more simplistic type room decors.
The shutter market has been growing globally by around 30% per year.  To top that off, shutters are also the fastest growing product in the windows covering market.  There are several reasons for this besides offering enhanced privacy.  Not only will they add value to your home but they also add texture and depth to any room.
As well as being versatile and stylish, shutters are one of the only window treatments guaranteed to increase the value of your home. They are highly desirable for numerous reasons outlined and usually stay with the home when it's sold.  Because they are made to a high quality, the colour won't fade over time and they are built to last.
You can't go wrong with beautiful custom shutters so call the shutter experts, Complete Blinds on 02 8824 7975!