Our Range Of Blinds And Awnings
Our Range Of Blinds and Awnings Will Make A Great Addition To Any Home
Here at Complete Blinds, we stock a wide range of blinds and awnings that are both affordable and stylish. In fact, we think that we have something to suit everyone and every style! Most commonly, we see plenty of people who are making the switch from musty old curtain fittings to a set of sleek new aluminium venetians blinds, roman blinds or even motorised blinds. Blinds are modern, sleek, sit flat against a window and provide ultimate light control and insulation during the hotter or colder months of the year.
Awnings: The Quiet Achiever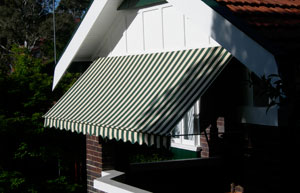 Likewise, our complete range of awnings can provide a unique and contemporary look to any modern home, and are useful for all of the following reasons:
• Keep out the heat: It can get very hot in many parts of our country during summer, and we chat to plenty of customers who are looking for an effective way to block out the harsh heat of the sun. A fixed canopy awning is always a great and stylish solution and keeps out some of the brutal sting of the midday heat, but we always suggest installing easy to use aluminium venetian blinds inside the windows as well. The combination of canopy awning on the outside and a venetian blind on the inside really helps to keep the heat away from the glass. This affordable two-pronged approach can reduce the ambient temperature by up to several degrees!
• Entertainment: An outdoor entertainment area complete with BBQ is a common sight in Australian gardens, but it is really only used in good weather. If you could install an awning that allowed you to use your much valued outdoor entertainment area for most of the year, wouldn't it be a great idea? For this very purpose, we suggest installing a set of clear PVC awnings. Many people have seen these clear PVC sheets protecting café areas or beer gardens, but it's entirely possible to use them in your own home. They will keep out the wind and rain, and will even provide a unique intimate atmosphere that is perfect for parties and gatherings. With a set of PVC awnings up, your BBQ is safe from a little wind and rain!
• Shade: For the ultimate in a shady outdoor spot, why not ask us about a retractable awning? Apart from being stylish, they are easy to operate and can be fully extended to provide shade on a hot day, or retracted to open up the space.
In conjunction with quality roller blinds installed inside the home, a set of awnings can really make a difference to the look and usability of the space. All of our blind and awning products are made by quality manufacturers and add value to any home. We also take pride in the fact that we can customise a blind or awning solution to meet any need, and use only the best people to install them. Contact us today at complete blinds for a free consultation and to speak with one of our team of specialists.