Making Your Windows a Feature Point
When designing, or redesigning your room, one of the easiest ways to change things and make things stand out is by making your windows a feature point. Whether that means utilising colour, choosing specific blinds in style and fashion or making the window appear larger than it really is, there are many ways to create that feature point. By changing simple things, you can change the entire room.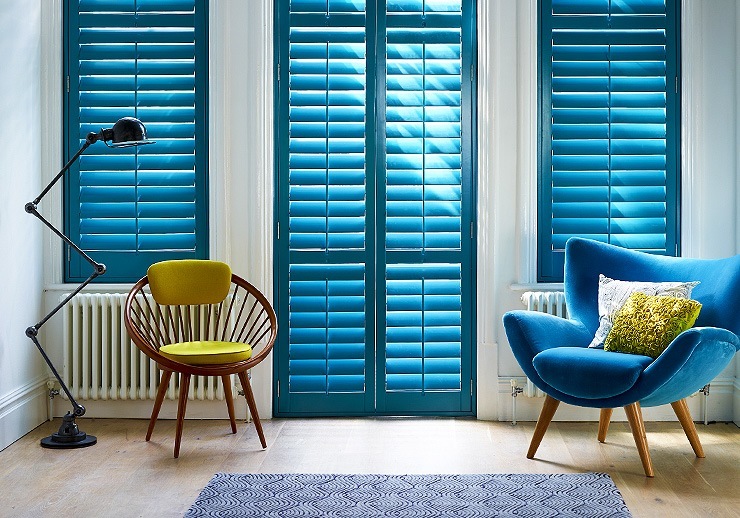 Here are some of our top tips for making your windows a highlight!
Colour
As previously mentioned, one of the options to change things up and create a feature point is by utilising colour. By choosing a pop of colour in a room that is filled with more natural tones, you are in essence making your windows a feature point. The bright colour or even contrasting colours will make the window stand out from the rest of the space. You can choose colours on the opposite side of the colour wheel to make a huge impact. Think reds with greens, blues with oranges, yellows with purples. Just that little pop of opposing colour can be the perfect addition to finish a room and make your windows stand out.
Textures
If changing up your colour scheme isn't for you, another option is by changing how you frame the window. Different blinds, textures and styles can create different moods for your room and help draw your eye to it. You can follow the same sort of idea as the colours, utilise similar textures and materials to help your window blend in, use other textures and materials from the rest of the room to make it stand out.
Style
Another option is to change how the window is dressed. If the window is short, you can always consider long flowing curtains or coverings, giving the illusion of larger windows. In the same way, you can also try utilising a curved window rod to give the window a more elegant and appealing look.  Keeping your blinds in style and using up to date trends is another great way to change the look of your room.
Consider different styles that let varying levels of light in. Just by altering the amount of natural light coming into the room can change your windows from being just a window to being a focal point of your room.
When you are trying to determine which window dressing or blinds are best for your room, to create a focal point, or make your windows blend in, our team and Complete Blinds have a selection for every need and a team that would love to help you create the perfect room. Contact us today at 02 8824 7975.