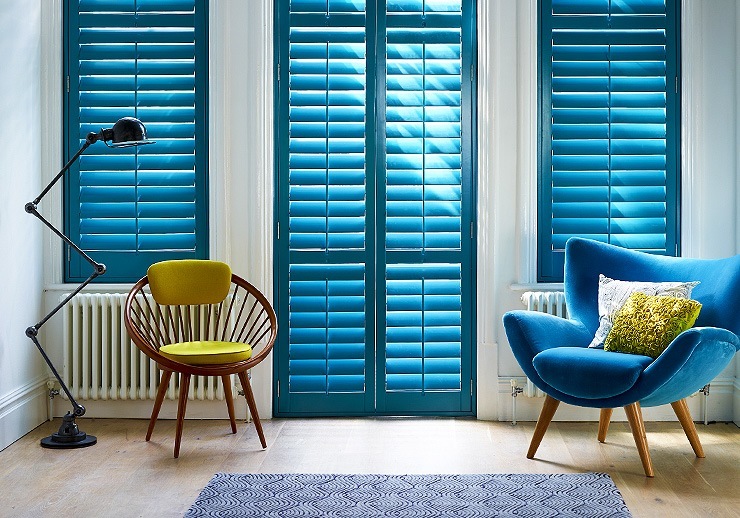 How Aluminium Venetians Can Add A Modern Twist to Your Home's Interior
Blinds have come a long way over the recent years in both appearance and quality. Aluminium venetians in particular, are constantly evolving and in addition to increasing durability, they are no longer confined to the same colour – allowing you to choose from an array of colours to match your home's decor. Aluminium venetians are not only an attractive addition to your home – they are long-lasting, cost-effective and low maintenance.
What are aluminium venetians?
Aluminium venetian blinds consist of adjustable, anti-corrosive aluminium slats, built for durability and longevity.
Keep in mind that although you want to add a sleek, contemporary look to your home – you also want a product that is built to last.
Let's face it, venetian blinds are remarkably versatile and completely adjustable – if you prefer to shield yourself from the outside world you can keep the slats tightly closed, or alternatively, you may opt to keep them open during the day to allow the light to filter through. Unlike traditional curtains, the sleek design of venetians allows you to adjust the light to your preferred amount, whereas curtains only have two settings – open or closed.
How effective are aluminium venetians?
Aluminium is the perfect medium for areas in your home that are prone to high humidity like your bathroom or kitchen. One of the many benefits of aluminium is that it is completely moisture-proof, so you need not worry about installing them in wet areas. In addition to their moisture-resisting properties, aluminium venetians will effectively block any light if desired, as well as providing complete privacy. In Australia, sun fading is a common problem that homeowners face with window coverings like curtains. When curtains are left open for long periods of time, the sun is not filtered into the home, therefore damaging your belongings like couches or carpets. Installing venetians can solve this problem, as it is easier to adjust the blinds to filter the light indirectly into your home. In addition, aluminium venetians are a great way to upgrade your home's decor by adding a modern, yet completely functional element to your home.
What colours are available to choose from?
Aluminium venetians come in a huge range of colours and finishes for adaptability. Essentially, you can select a colour or finish that will improve your home's current decor.
Although aluminium is not really an attractive material, when producing blinds it undergoes a high quality production process to ensure that the final product is aesthetically pleasing and it is guaranteed that you will find an appropriate colour, style or finish that will enhance your home's interior and provide you with a trendy, elegant living space.